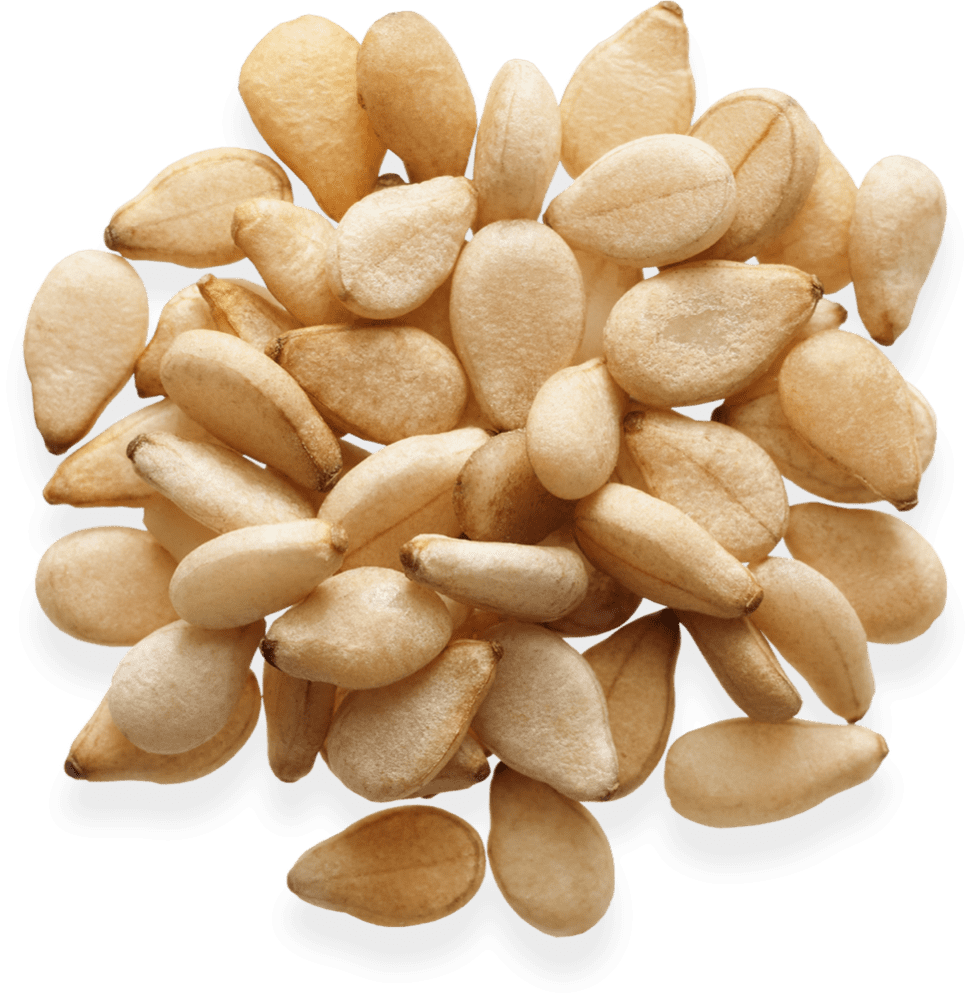 Sesame Seeds
On salad, on bread or rolls, in a granola bar, in soup or with sushi - sesame seeds are always a good idea!
Our sesame seeds are dried but not peeled. The light-colored seeds have a characteristically nutty taste.
Quality & origin
Vegan
Vegetarian
GMO free
Gluten free
translation missing: en.qualities.k# osher
Unsulphured
Raw
Sourced from local producers in Uganda
Packaging & storage
800g
Our products come in reclosable pouches so the products stay in perfect condition.
Store in a cool and dry place.
Shipping & Payments
We ship within one working day, carbon-neutral with DHL Go Green across Europe for 5.50 € flat.
We accept Mastercard, Visa, Apple Pay and Google Pay.
Good to Know…
The goodness within
The Sesame plant originally comes from South Asia and is one of the oldest oil plants in the world. They're good for oils because of their high fat content, but this is made up of healthy polyunsaturated fatty acids such as linoleic acid. Sesame is also popular among vegans and vegetarians because of it is high in calcium and iron too!
Open sesame
Not only do sesame seeds make a great topping for baked goods, sushi and salad, they also make dips, sauces, butters and purees delicious too. Sesame seed paste, also called tahini, is the main ingredient of hummus and gives this middle-Eastern dip it's distinctive nutty and creamy flavor.