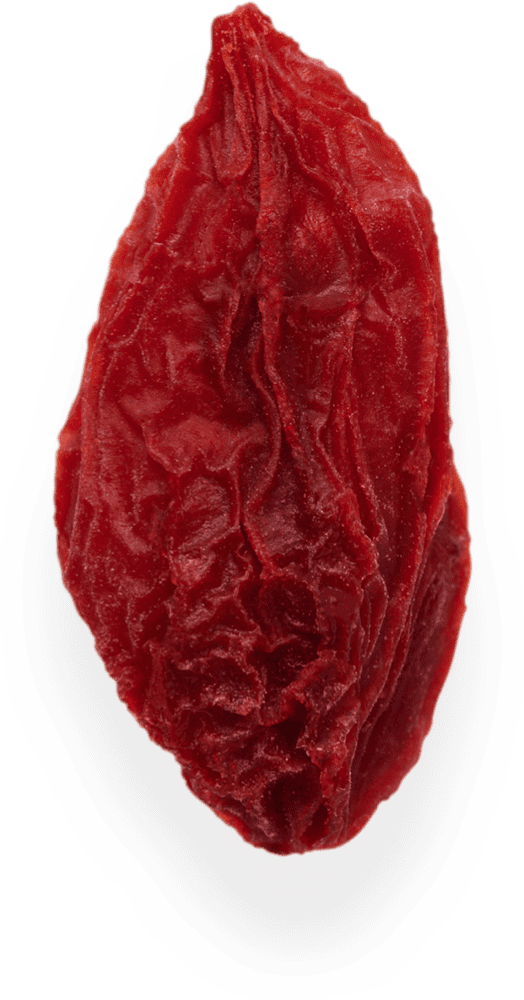 Goji Berries
These bright red berries are the ultimate superfood snack which will have you raring to go in no time!
Our dried goji berries are firm and flavourful. We source them in the highest possible quality and they are grown completely pesticide free. Enjoy them out of the bag, or in salads or granola.
Quality & origin
Vegan
Vegetarian
GMO free
Gluten free
Unsulphured
Raw
Sourced from local producers in China
Packaging & storage
800g
Our products come in reclosable pouches so the products stay in perfect condition.
Store in a cool and dry place.
Shipping & Payments
We ship within one working day, carbon-neutral with DHL Go Green across Europe for 5.50 € flat.
We accept Mastercard, Visa, Apple Pay and Google Pay.
Good to Know…
Superberries to the rescue…
Goji berries are also known as wolfberries and they have long been known for their health benefits across China, Korea, Tibet and Vietnam. They were used in ancient Chinese medicine for thousands of years to treat all kinds of things, from liver and kidney problems, to issues with the skin and eyes.
Health Benefits
Goji berries are known antioxidants and contain all eight essential amino acids! Also, their higher fibre content means your blood sugar raises more slowly when snacking on them! They also contain Vitamins A and C, iron and zinc.