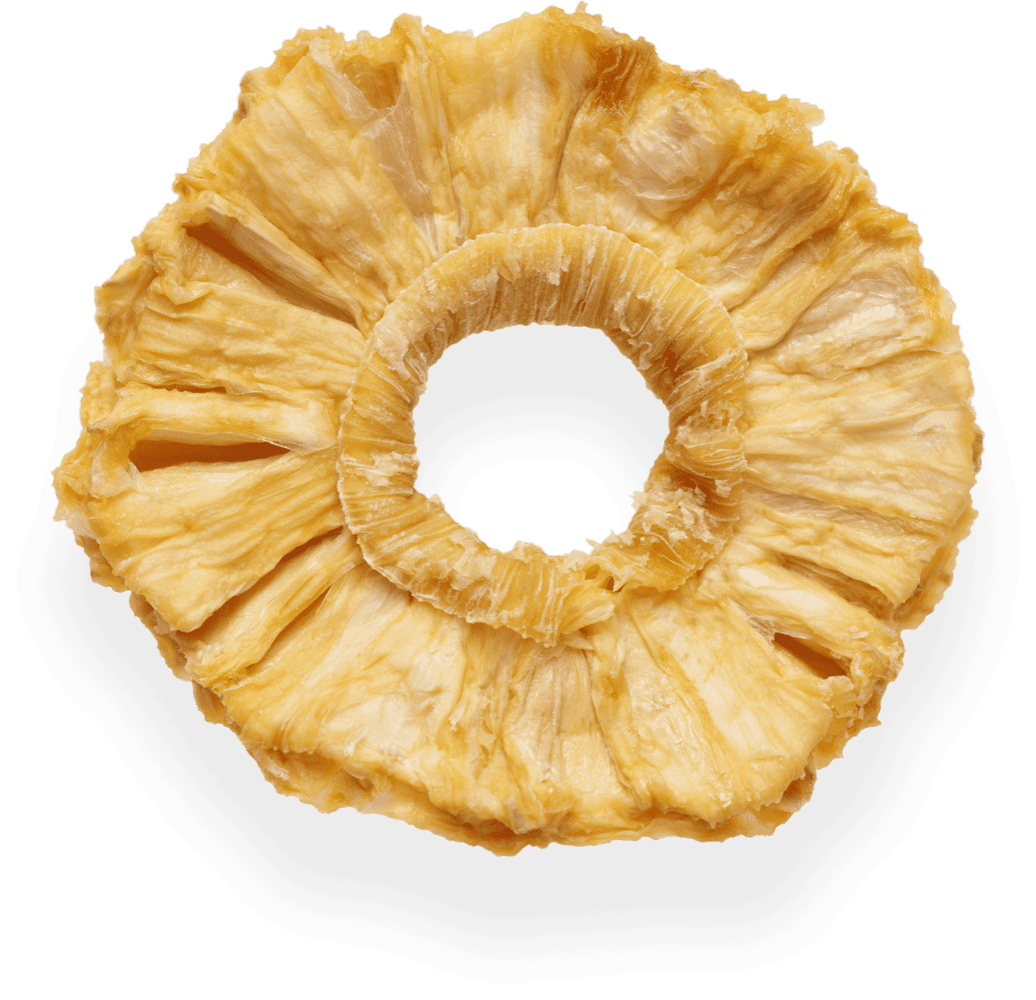 Dried Pineapple Rings
Bite into a slice of sunshine with our sharp but sweet dried pineapple rings - the perfect low-fat snack.
Feeling fruity? Look no further than our all-natural dried pineapple rings for a low-fat and low-sugar snack. You can also chop them up and add a zesty and tropical tang to cereals and trail mixes.
Quality & origin
Vegan
Vegetarian
GMO free
Gluten free
Unsulphured
Raw
Sourced from local producers in Togo
Packaging & storage
800g
Our products come in reclosable pouches so the products stay in perfect condition.
Store in a cool and dry place.
Shipping & Payments
We ship within one working day, carbon-neutral with DHL Go Green across Europe for 5.50 € flat.
We accept Mastercard, Visa, Apple Pay and Google Pay.
Good to Know…
Take a trip to the tropics
To make these, we start with the freshest, and juiciest Togolese pineapples bursting with flavour, which we then peel and core before slicing the golden fruit and leaving the slices to dry. The result is crisp, sharp and juicy golden rings for you to enjoy.
Did you know?
Pineapple is naturally high in potassium and low in fat, making this the perfect guilt-free tropical snack which you can add to muesli or trail mixes, or enjoy out of the bag! Our pineapple rings have been dried without the use of preservatives, additives or sugar.