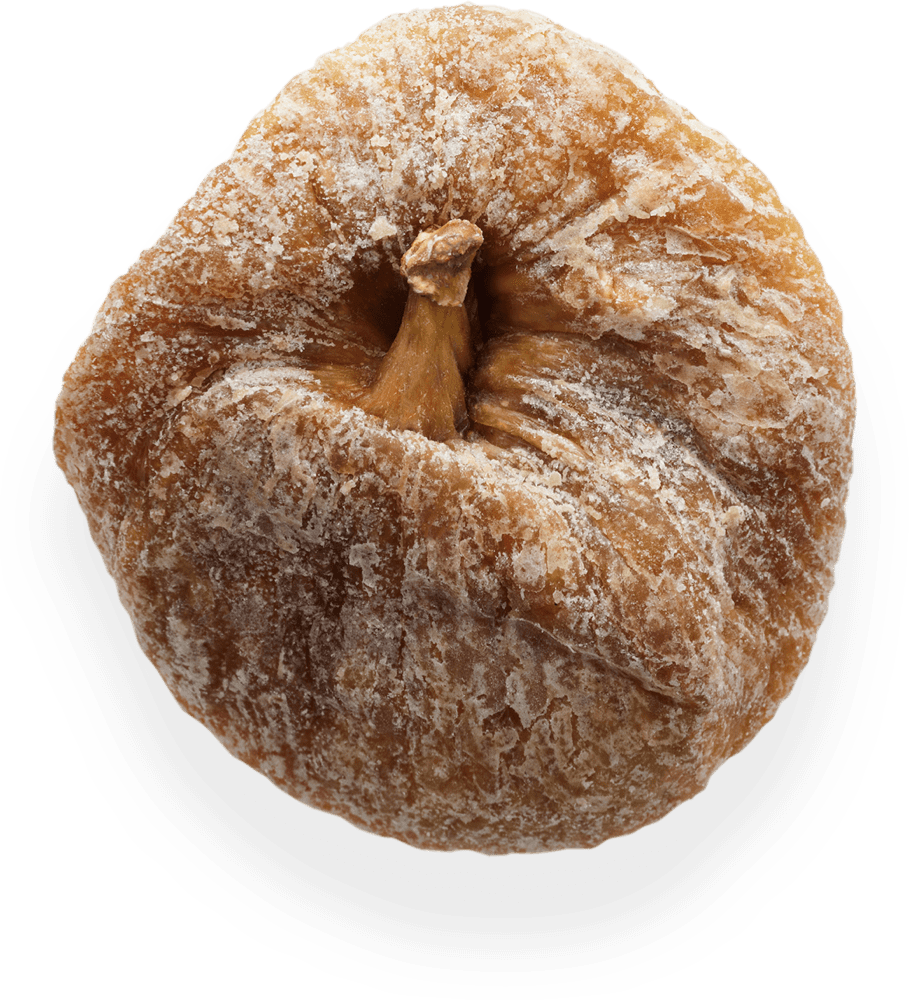 Dried Figs
With their mellow, sweet-as-honey taste, dried figs are the perfect sweet and healthy snack for all times of the day.
Sourced from Turkey, our dried figs are packed with healthy free from any additives and preservatives. This means that inside our pack you'll find pure sweet figgy goodness and nothing else.
Quality & origin
Vegan
Vegetarian
GMO free
Gluten free
Unsulphured
Raw
Sourced from local producers in Turkey
Packaging & storage
800g
Our products come in reclosable pouches so the products stay in perfect condition.
Store in a cool and dry place.
Shipping & Payments
We ship within one working day, carbon-neutral with DHL Go Green across Europe for 5.50 € flat.
We accept Mastercard, Visa, Apple Pay and Google Pay.
Good to Know…
Fruity goodness and nothing else
Our dried figs come from Turkey and do not contain any additives, preservatives or sulphur. In each pouch you can enjoy their pure velvety fruity goodness. Enjoy them as a low-calorie snack or use them to add a sweet note to your baking.
Dried figs are health heroes
Dried figs are naturally low in calories and they're packed with essential vitamins and minerals. They also have a higher fibre content and provide a greater antioxidant boost than almost any other dried fruit!