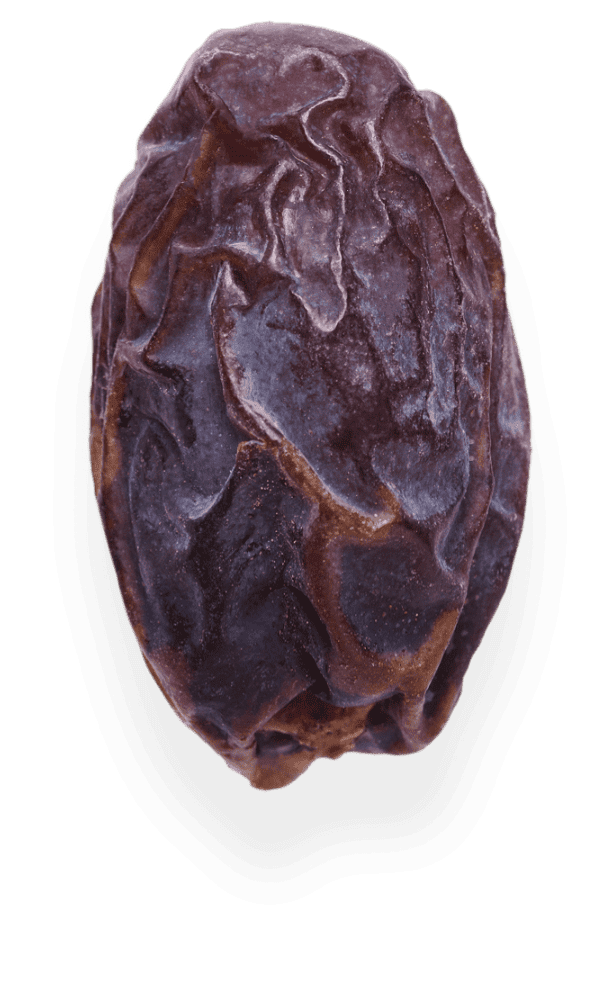 Dried Dates
Caramel-sweet and naturally flavourful, dried Medjool dates (with pits in) are the ultimate healthy snack.
Grown in Israel, our soft and juicy dried dates are free from preservatives, additives and added sugar. They are the perfect nutritious snack and can be used in lots of raw and vegan recipes.
Quality & origin
Vegan
Vegetarian
GMO free
Gluten free
Unsulphured
Raw
Sourced from local producers in Israel
Packaging & storage
800g
Our products come in reclosable pouches so the products stay in perfect condition.
Store in a cool and dry place.
Shipping & Payments
We ship within one working day, carbon-neutral with DHL Go Green across Europe for 5.50 € flat.
We accept Mastercard, Visa, Apple Pay and Google Pay.
Good to Know…
Fit for a king
Hailing from the Middle East and Africa dates are considered one of the "fruits of paradise", according to Islamic tradition. In fact, Medjool dates used to be reserved for royalty and got their name from the Moroccan royal family. It's no wonder, then, that they're also known as the "King of Dates!"
Jewels of the desert
Medjool dates are naturally low in fat, high in fibre and even higher in potassium, containing three times more of the mineral than the same quantity of banana and contain minerals like calcium, magnesium, copper and B-complex vitamins. These sweet treats can be enjoyed on their own or used in all kinds of dishes such as in salads, smoothies and desserts.