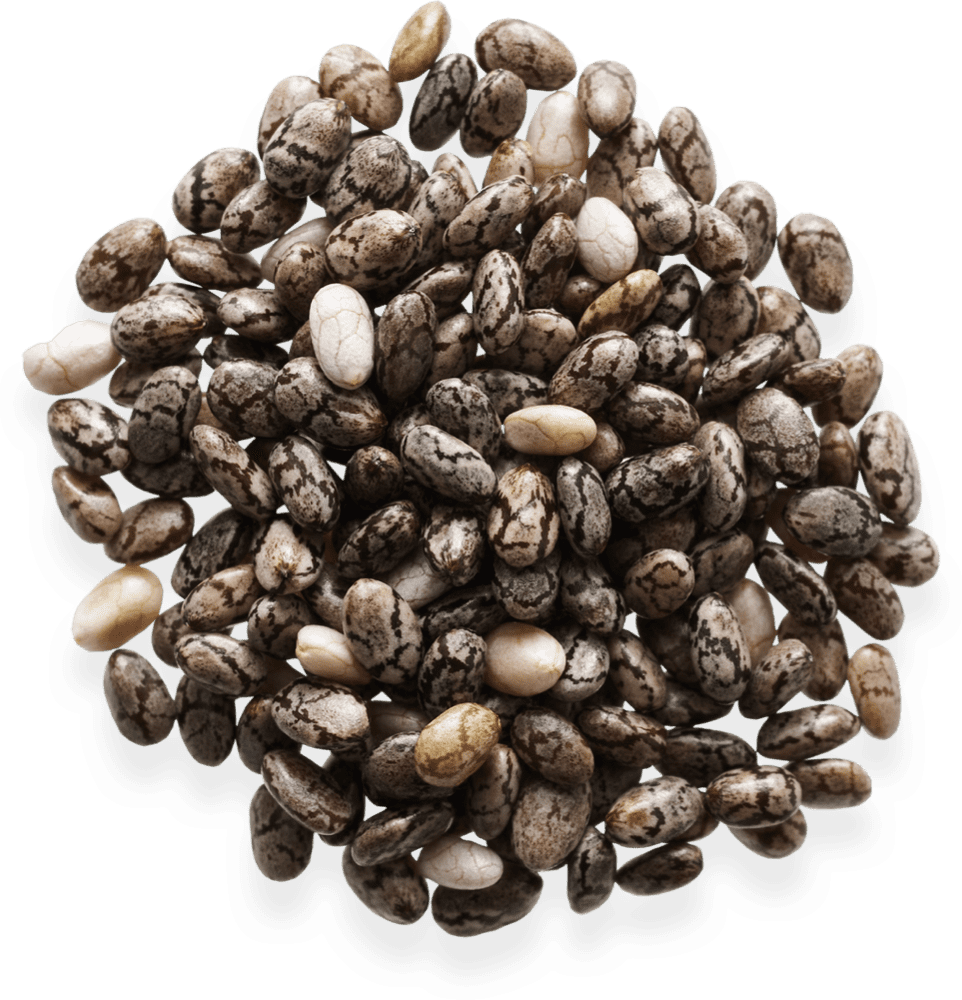 Chia Seeds
Not just great for cereal! Chia seeds can add a crunch to salads and soups, and can thicken up puddings, pancake batter and smoothies.
The power of the chia seed wasn't discovered recently. Long before marathon runners discovered it, it was a secret of the Aztecs.
Quality & origin
Vegan
Vegetarian
GMO free
Gluten free
Unsulphured
Raw
Sourced from local producers in Bolivia
Packaging & storage
800g
Our products come in reclosable pouches so the products stay in perfect condition.
Store in a cool and dry place.
Shipping & Payments
We ship within one working day, carbon-neutral with DHL Go Green across Europe for 5.50 € flat.
We accept Mastercard, Visa, Apple Pay and Google Pay.
Good to Know…
Chia for a change
It's no wonder Chia seeds have found their way into our kitchens and our hearts in recent years. These small seeds are incredibly versatile. When soaked in milk or water, they can be made into pudding, they taste great in bowls and they can add a crunch to pasta, salads, muesli or yogurt.
The goodness within
Chia seeds contain a lot of calcium and have a higher iron content than spinach! With 16g of protein per 100g of seeds they also have a high amount of protein. Chia seeds are also good source of of phenolic acid, which is one of the antioxidants. Note: According to the Novel Food VO(EG) 258/97 and 2013/50/EU the maximum recommended daily amount for Chia seeds is 15 grams.