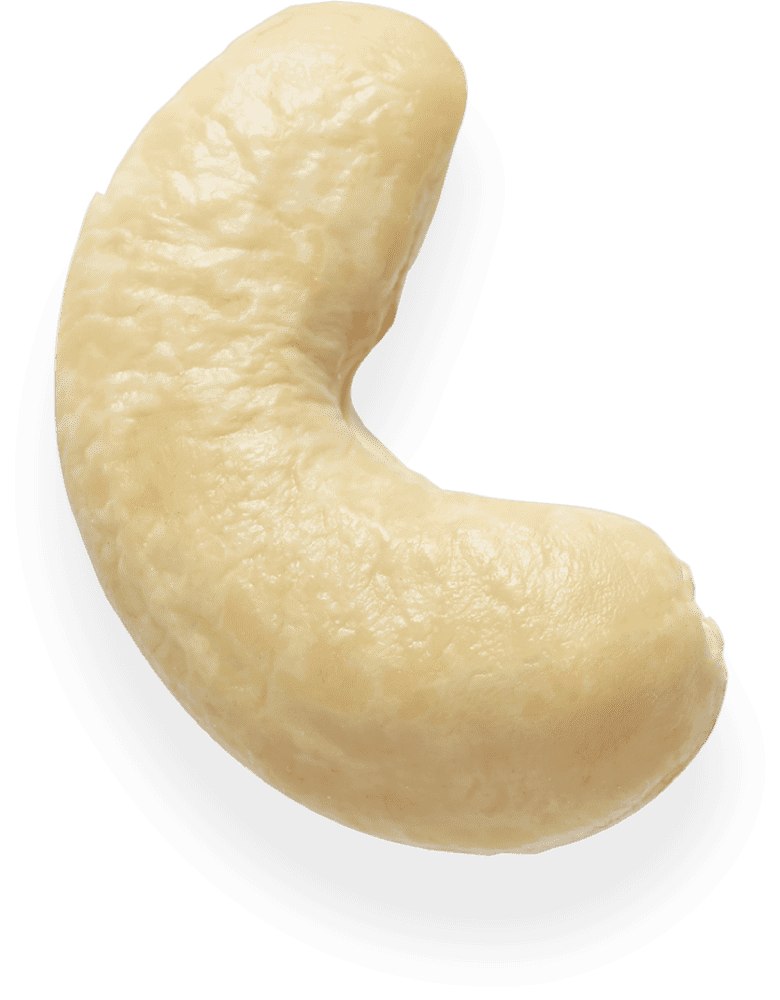 Cashews
What's not to love about creamy cashews? They taste great and they offer a whole heap of health benefits too!
Our unsalted, preservative-free cashews are healthy, versatile and seriously tasty. Get ready to snack on them, mix them into your breakfast, or use them in salads, curries or stir fries.
Quality & origin
Vegan
Vegetarian
GMO free
Gluten free
Unsulphured
Raw
Sourced from local producers in Togo
Packaging & storage
800g
Our products come in reclosable pouches so the products stay in perfect condition.
Store in a cool and dry place.
Shipping & Payments
We ship within one working day, carbon-neutral with DHL Go Green across Europe for 5.50 € flat.
We accept Mastercard, Visa, Apple Pay and Google Pay.
Good to Know…
Cashews are actually seeds
Cashews are actually the kidney-shaped seeds of a cashew apple - the fruit of the cashew tree which is native to Brazil. The cashew tree was taken to Goa in the 15th century by Portuguese traders and from there its popularity spread across Southeast Asia and Africa. Today, the cashew is the most widely produced nut in the world.
Cashews are good for the heart
Cashews contain tons of healthy fats, protein, minerals and antioxidants that your body will love. That includes iron, calcium, magnesium, potassium and oleic acid, the heart-healthy fat also found in olive oil.