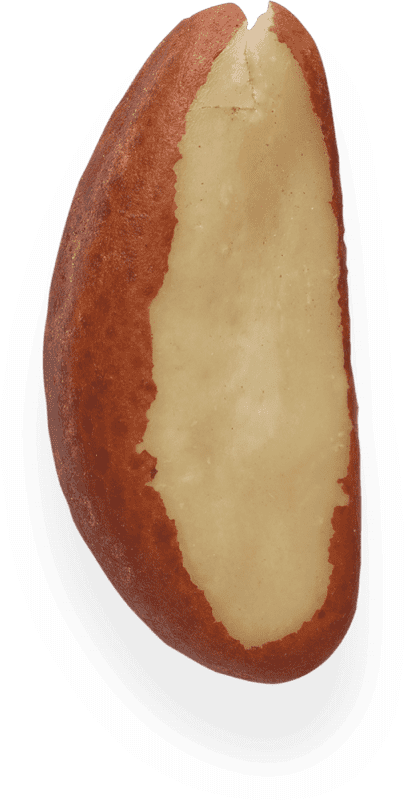 Brazil Nuts
Our brazil nuts are crisp, creamy, smooth and high in energy making them the perfect snack or breakfast topping.
There's nothing like a Brazil nut - they're robust, crisp and crunchy and full of amino acids. It's no wonder then that Brazil nuts are a popular ingredient in all kinds of vegetarian and vegan dishes!
Quality & origin
Vegan
Vegetarian
GMO free
Gluten free
Unsulphured
Raw
Sourced from local producers in Bolivia
Packaging & storage
800g
Our products come in reclosable pouches so the products stay in perfect condition.
Store in a cool and dry place.
Shipping & Payments
We ship within one working day, carbon-neutral with DHL Go Green across Europe for 5.50 € flat.
We accept Mastercard, Visa, Apple Pay and Google Pay.
Good to Know…
Amazonian treasure…
Brazil nuts are not actually nuts, at least not botanically. They are seeds from the Brazil nut tree, one of the largest trees growing upward of 200 feet found in the Amazon. Brazil nut fruit grow in a large, round wooden pod, that are between 10 to 15 cm (3.9 to 5.9 inches) in diameter, almost the size of a coconut, and weigh up to 2.2 kg (5 pounds)!
In a nutshell
Brazil nuts boast all nine essential amino acids and are a rich source of minerals like calcium, magnesium and phosphorus. They also contain an incredible 2,500 times as much selenium as any other nut. This powerful antioxidant plays an important role in immune health, reproduction and metabolism.