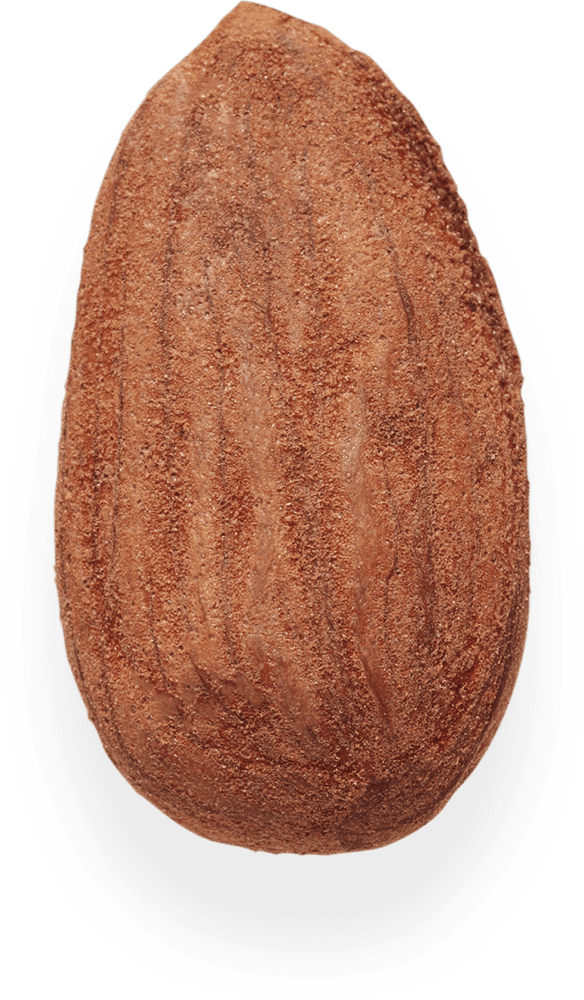 Almonds
Almonds are a true kitchen cupboard essential. They add a protein packed crunch to all kinds of dishes and snacks.
Sourced from Spain, the satisfying crunch of our almonds along with their light, buttery flavour means that they work well with all kinds of cuisine so you can use them for all kinds of cooking!
Quality & origin
Vegan
Vegetarian
GMO free
Gluten free
Unsulphured
Raw
Sourced from local producers in Spain
Packaging & storage
800g
Our products come in reclosable pouches so the products stay in perfect condition.
Store in a cool and dry place.
Shipping & Payments
We ship within one working day, carbon-neutral with DHL Go Green across Europe for 5.50 € flat.
We accept Mastercard, Visa, Apple Pay and Google Pay.
Good to Know…
Almonds are related to roses and peaches
Almonds are actually in the rose family and are often called "the queen of the rose family." Almonds grow inside fuzzy shells which feel like peaches and this is because almonds are also related to the peach (and apricot) family too.
Almonds are a favourite of dieters
Loaded with nutrients, almonds have a whole host of health benefits. They're high in monounsaturated fats and omega-3 fatty acids, as well as fibre and protein, antioxidants and vitamin E.