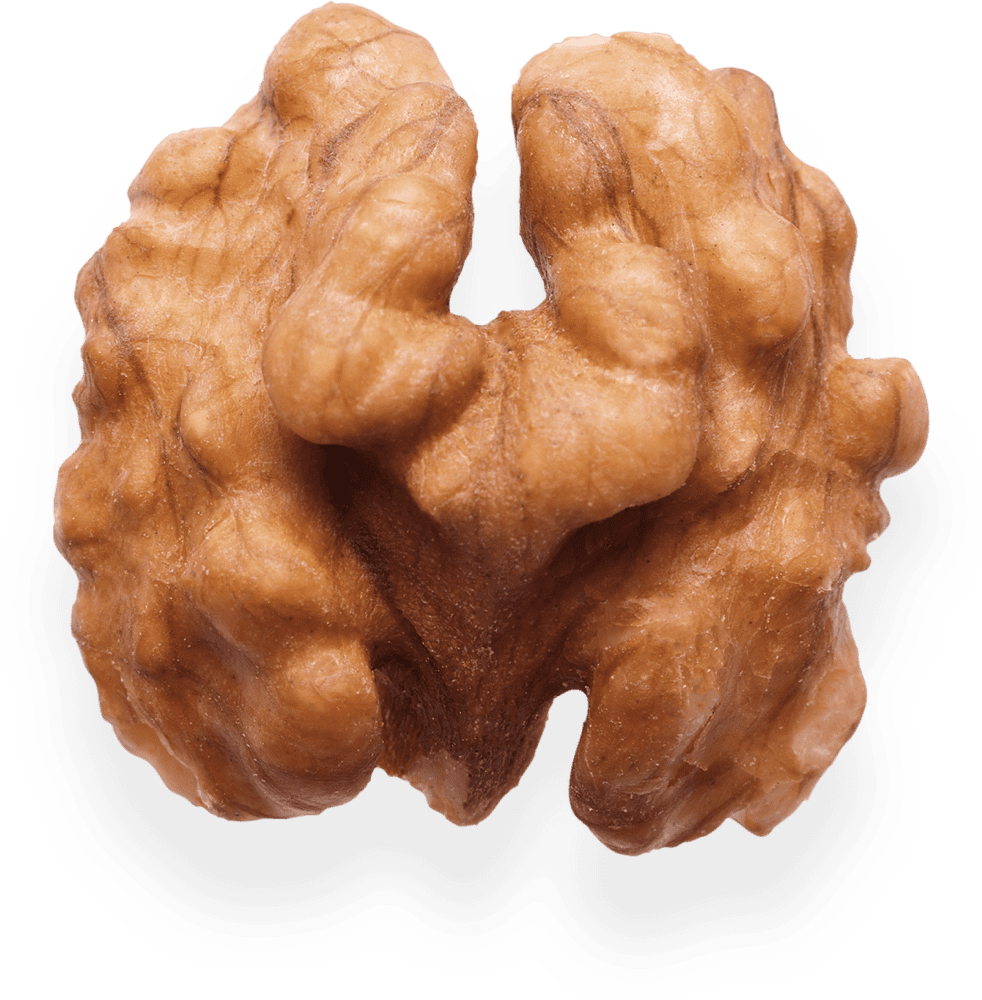 Walnuts
Our all-natural halved walnuts are soft, rich, buttery and chock-full of omega-3 fatty acids and proteins.
Grown in Moldova, our walnuts are ideal for sprinkling on a salad, baking into a sweet dessert, or snacking on for a nutritional boost during the day. And the best thing is – there's no shells!
Quality & origin
Vegan
Vegetarian
GMO free
Gluten free
Unsulphured
Raw
Sourced from local producers in Moldova
Packaging & storage
800g
Our products come in reclosable pouches so the products stay in perfect condition.
Store in a cool and dry place.
Shipping & Payments
We ship within one working day, carbon-neutral with DHL Go Green across Europe for 5.50 € flat.
We accept Mastercard, Visa, Apple Pay and Google Pay.
Good to Know…
Did you know?
Walnuts are the oldest tree food known to man, dating back to 7,000 B.C. In fact, both the ancient Greeks and Romans were well aware that walnuts had special health benefits and wrote extensively of their medicinal uses! Today, you can use them to add a nutritional boost to anything from banana bread and cookies, to salads and soups.
Nutritional powerhouses
Walnuts are a rich sources of alpha-linolenic acid and contain polyphenols, which are evident for their role in the prevention of degenerative diseases. Walnuts are also significantly higher in omega-3 fat than any other nut, providing 2.5 grams per 1-ounce (28-gram) serving!