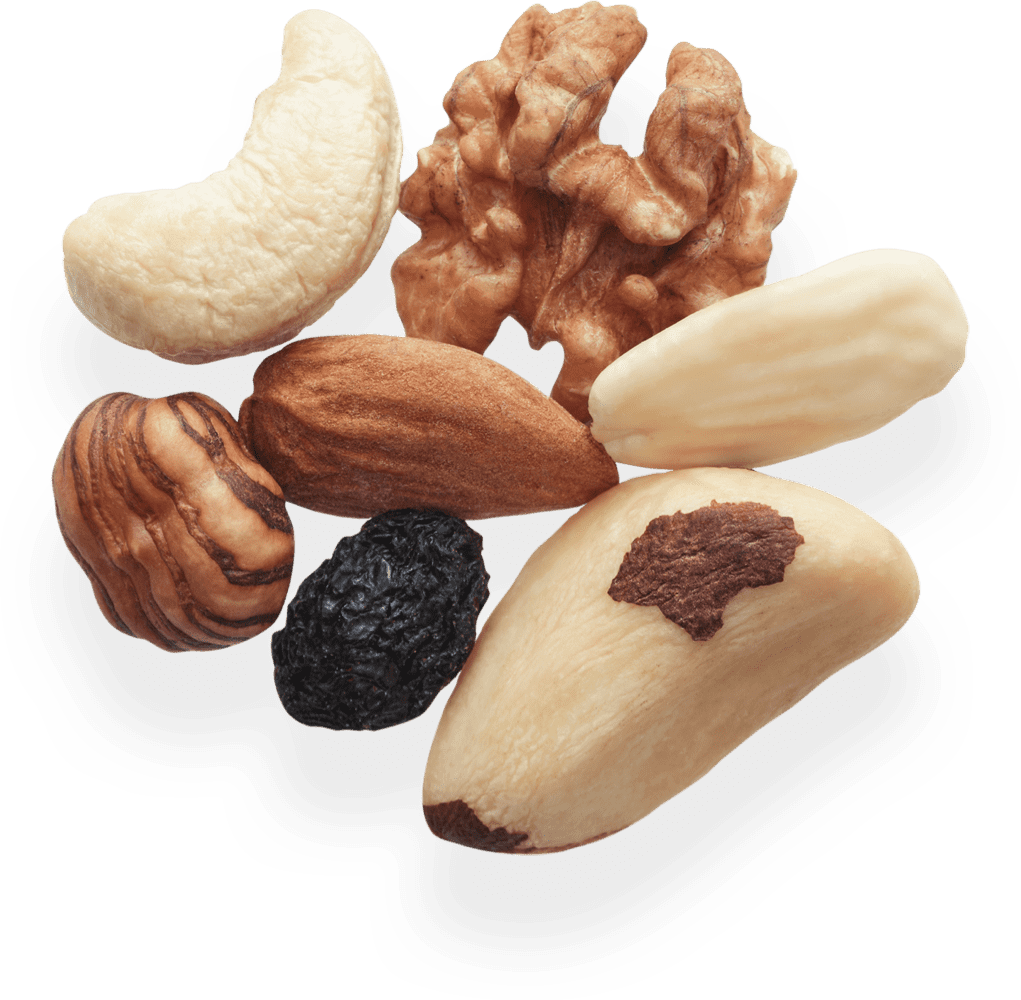 Trail Mix
An oldie but a goldie! Whether you're on the move or in the office - Trail Mix is the perfect on-the-go snack.
Feeling hungry? Grab some Trail Mix and munch on crunchy hazelnuts, smooth brazil nuts, soft cashews and crisp almonds and sharp, juicy raisins for a deliciously healthy energy boosting snack.
Quality & origin
Vegan
Vegetarian
GMO free
Gluten free
Unsulphured
Raw
Sourced from local producers in Germany
Packaging & storage
800g
Our products come in reclosable pouches so the products stay in perfect condition.
Store in a cool and dry place.
Shipping & Payments
We ship within one working day, carbon-neutral with DHL Go Green across Europe for 5.50 € flat.
We accept Mastercard, Visa, Apple Pay and Google Pay.
Good to Know…
Trail Mix is loved around the world
Trail Mix has existed in different combinations for millennia, but legend has it that it was two Californian surfers who put it on the map. Whatever you believe about its origins, one thing's for sure - Trail Mix is loved throughout the world, albeit under a number of different names, did you know that it's called "Scroggin" in the US, GORP (Good Old Raisins and Peanuts) in Australia and New Zealand and Studentenfutter (Student fuel) in Germany?
Trail Mix has some great health benefits
Nuts and dried fruits are a great 'guilt-free' snack because, together, they deliver a nutritious dose of antioxidants, protein, unsaturated fats, fiber, vitamin E, omega-3 fatty acids, and other vitamins and nutrients essential to maintaining a healthy lifestyle. In each pouch, you will find Raisins - 56% (99,6% raisins, sunflower oil) Nut kernels 32% (6% brazil nuts, 8% cashew nut kernels, 8% walnut kernels kernels, 8% hazelnut kernels), 14% almonds (7% blanched, 7% unblanched).