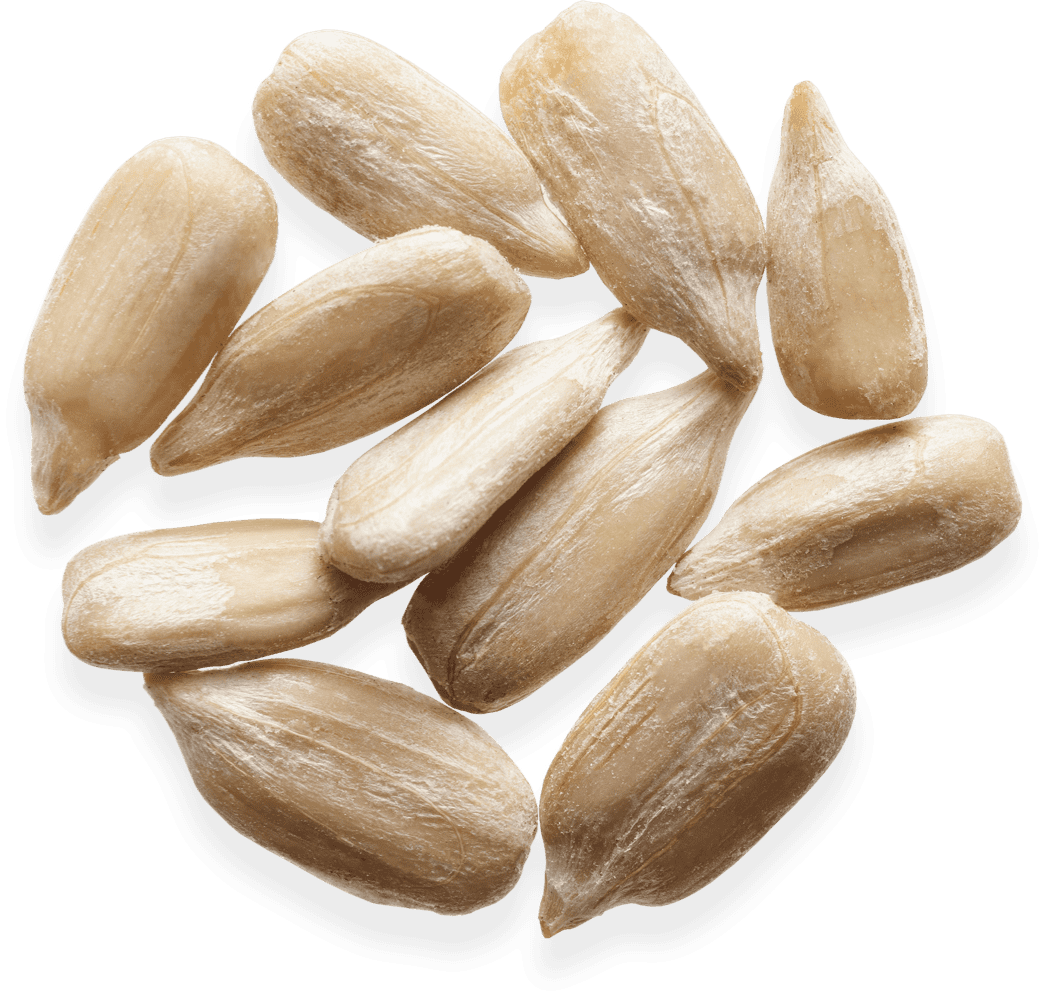 Sunflower Seeds
Fill up with sunshine! Toast them, toss them on salads, mix them into muesli or bake them in bread - sunflower seeds are delicious in everything.
Our "Confectionary" sunflower seeds are picked when they are ripe and are dried and peeled. They can be used in all kinds of cooking and baking.
Quality & origin
Vegan
Vegetarian
GMO free
Gluten free
Unsulphured
Raw
Sourced from local producers in Italy
Packaging & storage
800g
Our products come in reclosable pouches so the products stay in perfect condition.
Store in a cool and dry place.
Shipping & Payments
We ship within one working day, carbon-neutral with DHL Go Green across Europe for 5.50 € flat.
We accept Mastercard, Visa, Apple Pay and Google Pay.
Good to Know…
The value within
Along with protein and magnesium, sunflower seeds also have a relatively high amount of folic acid, iron and vitamin E. In fact, 50g of these seeds will provide you with the average daily requirement of this vitamin. However, since the kernels are rich in omega-6 fatty acids, you shouldn't eat too many at once, but if you do, try to eat equal amounts of omega-6 and omega-3 fatty acids to balance it out.
Inca Gold
The Incas are said to have worshipped the sunflower and Europeans first discovered its benefits in the 16th century, when Spanish sailors brought them over from North and Central America. From the 17th century onwards, the seeds were used for baking or as a substitute for coffee. From the 19th century on, the seeds have also been pressed and processed into sunflower oil.