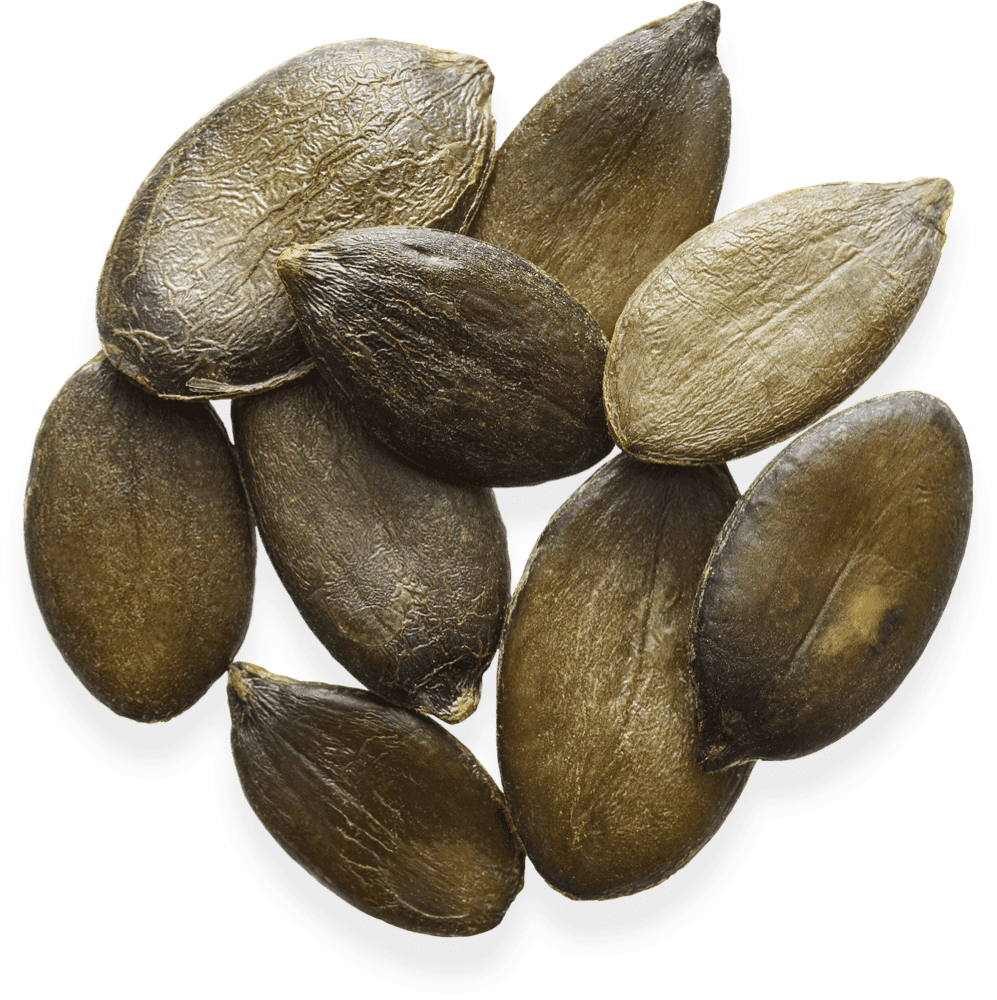 Pumpkin Seeds
From southern Austria to your pantry, dried pumpkin seeds for you to nibble on or toss into soups, salads and pastries.
Our crunchy pumpkin seeds come from Styrian oil pumpkins. The seeds are sorted, cleaned and dried and taste delicious in muesli.
Quality & origin
Vegan
Vegetarian
GMO free
Gluten free
Unsulphured
Raw
Sourced from local producers in Austria
Packaging & storage
800g
Our products come in reclosable pouches so the products stay in perfect condition.
Store in a cool and dry place.
Shipping & Payments
We ship within one working day, carbon-neutral with DHL Go Green across Europe for 5.50 € flat.
We accept Mastercard, Visa, Apple Pay and Google Pay.
Good to Know…
All hail King Pumpkin
Pumpkins are among the largest fruits in the world, and can weigh up to 200 kg! In total, there are more than 850 species of pumpkin worldwide. Inside the pumpkin, you will find green or black seeds, which we all know and love when they're dried and enjoyed as a snack or as a crunchy topping for soups and salads. Pumpkin seeds can also be pressed to make oil.
The goodness within
Not only do pumpkin seeds taste good, they are also a rich source of nutrients, especially zinc, magnesium, iron and selenium. Pumpkin seed oil is rich in unsaturated fatty acids as well as vitamin E, which is considered to be healthy thanks to its antioxidant properties.