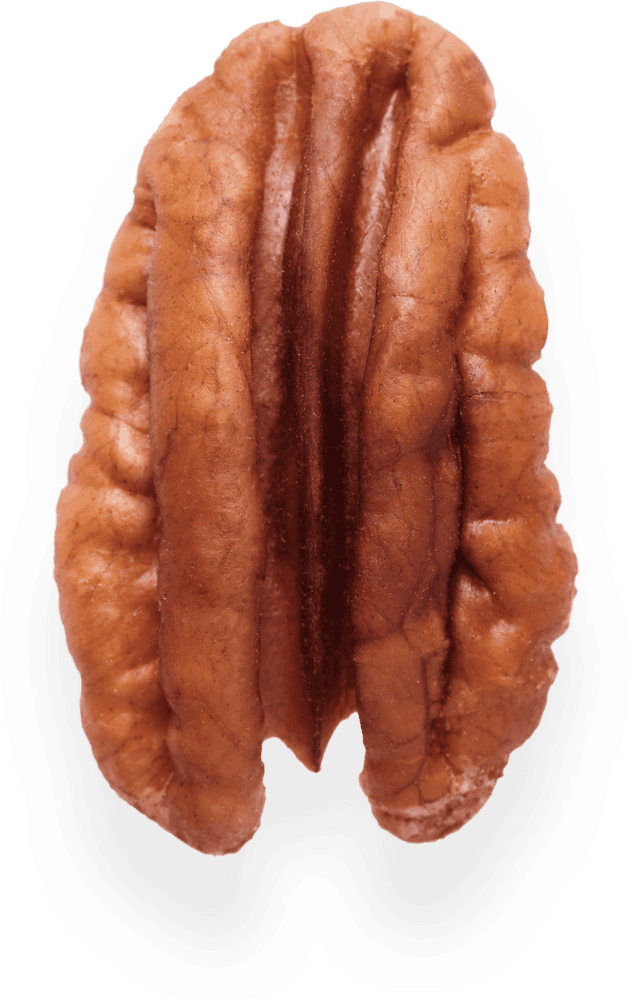 Pecans
Our crisp, buttery pecan nuts are completely free from additives and preservatives – and they're oh so tasty!
Yes, pecans taste amazing in a pecan pie, but, you can also bake them into other sweet desserts, sprinkle them over your breakfast, or snack on them for a deliciously nutritious boost during the day.
Quality & origin
Vegan
Vegetarian
GMO free
Gluten free
Unsulphured
Raw
Sourced from local producers in Mexico
Packaging & storage
800g
Our products come in reclosable pouches so the products stay in perfect condition.
Store in a cool and dry place.
Shipping & Payments
We ship within one working day, carbon-neutral with DHL Go Green across Europe for 5.50 € flat.
We accept Mastercard, Visa, Apple Pay and Google Pay.
Good to Know…
Did you know?
The name "pecan" is a Native American word of Algonquin origin that was used to describe nuts requiring a stone to crack. Today, there are over 1,000 varieties of pecans and many are named for Native American Indian tribes and they're so beloved in America than astronauts took pecans to the moon in two Apollo space missions!
Why Pecans?
Did you know, the pecan nut is a powerhouse of vitamins and minerals? Not only are they packed with heart-healthy monounsaturated fatty acids, they're also an excellent source of vitamin-E, vitamin-A, zinc, folate and phosphorous which play an important role in maintaining good skin. You can eat them raw or add them to pastries and cakes.