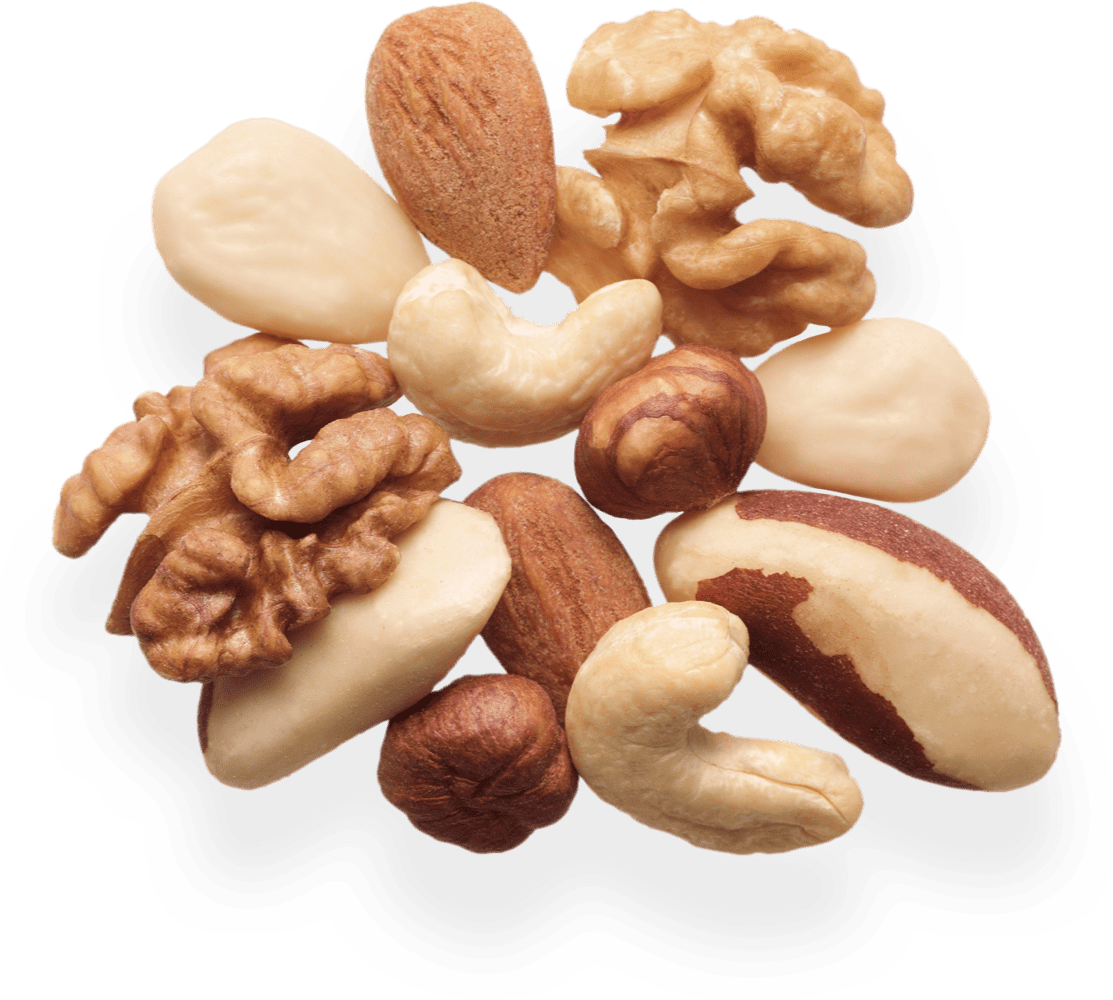 Mixed Nuts
Our crunchy blend of delicious and natural nuts pack a punch of flavour, protein and healthy vegetable fats.
Looking for a healthy and energy boosting snack? A handful of our all-natural mixed nuts with our blend of walnuts, cashews and hazelnuts can be enjoyed as they are, or added to salads and more.
Quality & origin
Vegan
Vegetarian
GMO free
Gluten free
Unsulphured
Raw
Sourced from local producers in Germany
Packaging & storage
800g
Our products come in reclosable pouches so the products stay in perfect condition.
Store in a cool and dry place.
Shipping & Payments
We ship within one working day, carbon-neutral with DHL Go Green across Europe for 5.50 € flat.
We accept Mastercard, Visa, Apple Pay and Google Pay.
Good to Know…
Health Benefits
Every daily portion of our mixed nuts delivers a nutritious dose of antioxidants, protein, unsaturated fats, fibre, vitamin E, omega-3 fatty acids, and other vitamins and nutrients essential to maintaining a healthy lifestyle.
What's inside?
In every pouch of mixed nuts you will find: 10% Brazil nuts, 20% Hazelnuts, 20% Almonds, 18% Cashews and 12% Walnuts. All of our nuts are the best possible quality we can find and they are free from all additives and preservatives.