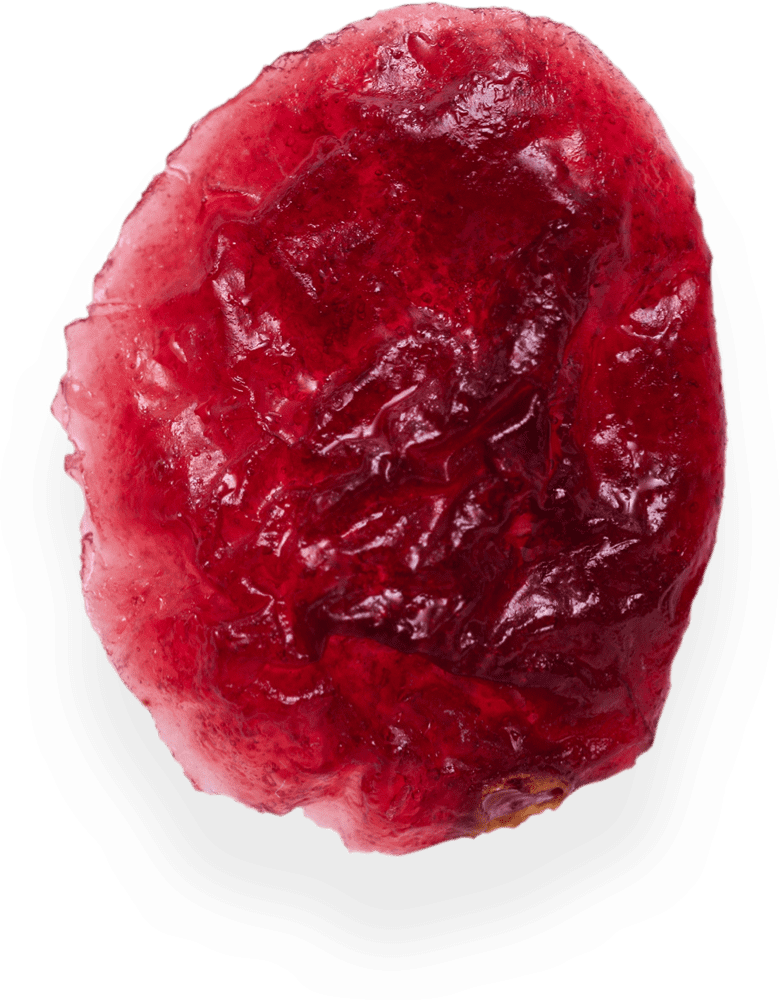 Cranberries
A handful of juicy red cranberries gives you a hit of tangy sharpness and a dose of nutrients and antioxidants.
You don't have to wait until Thanksgiving or Christmas to enjoy tart and zingy dried cranberries. Enjoy them as they are, or, use them to add texture and sweetness to cookies, muffins, breads and cakes!
Quality & origin
Vegan
Vegetarian
GMO free
Gluten free
Unsulphured
Raw
Sourced from local producers in Canada
Packaging & storage
800g
Our products come in reclosable pouches so the products stay in perfect condition.
Store in a cool and dry place.
Shipping & Payments
We ship within one working day, carbon-neutral with DHL Go Green across Europe for 5.50 € flat.
We accept Mastercard, Visa, Apple Pay and Google Pay.
Good to Know…
Antioxidant Avengers
Historically, Native Americans used cranberries as a treatment for bladder and kidney diseases. Today, research has linked the nutrients in cranberries to a lower risk of urinary tract infection (UTI), the prevention of certain types of cancer, improved immune function, and decreased blood pressure!
Did you know?
Native Americans were using cranberries as a staple as early as 1550 in all kinds of things. It was the pilgrims that gave them their name though. The word, "cranberry", derives from the German, kraanbere (English translation, craneberry), and they were named as cranberries in English by the missionary John Eliot in 1647. Our cranberries are sweetened with apple juice. Ingredients: 60% cranberries, 39% apple juice, 1% sunflower oil.